Custom Tank bibs
BELOW ARE EXAMPLES OF VARIOUS BIKES AND THE CUSTOM TANK BIBS FOR THEM.
AVAILABLE IN BLACK, BROWN, TWO-TONE, FADES WITH HAND BRAIDED OR ROLLED EDGES.
A CUSTOM TANK BIB IS GREAT FOR PERSONAL DESIGNS AND LOGOS - YOU WILL BE LOOKING AT IT EVERY TIME YOU RIDE!

IF YOU DON'T SEE YOUR BIKE LISTED, WE CAN WORK WITH YOU ON MAKING A PATTERN.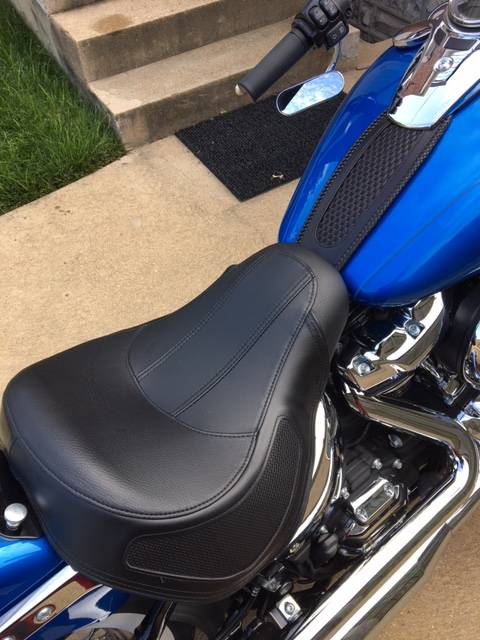 Softail Deluxe & Heritage
2018+ models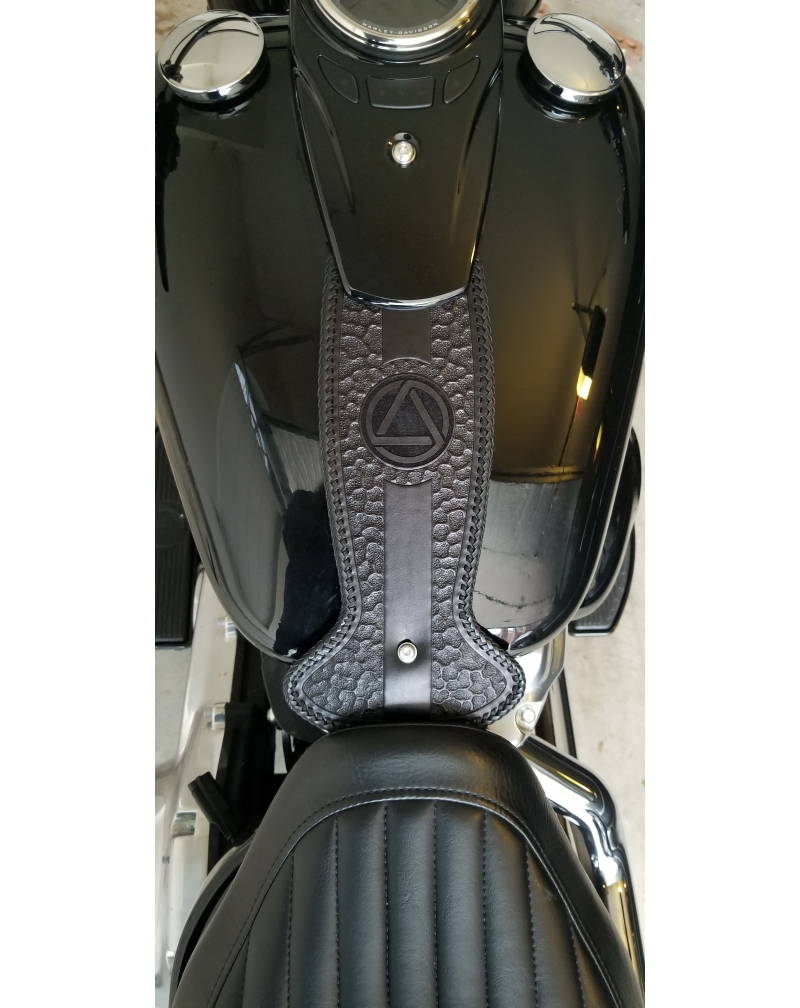 Softail Slim (wide style)
2018+ models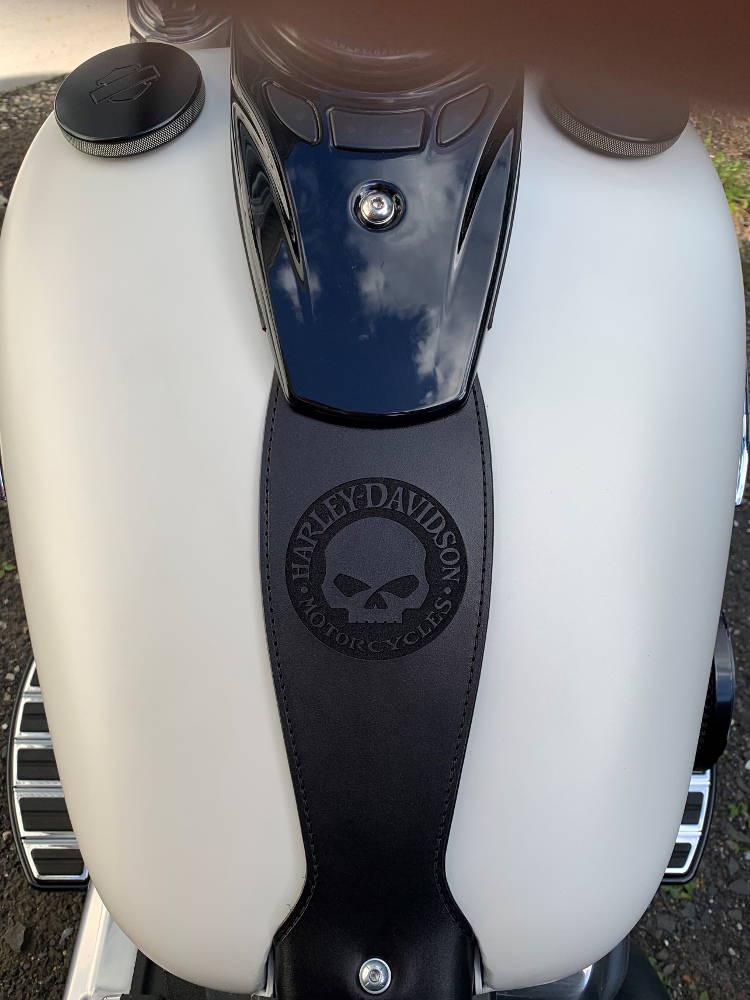 Softail Slim (tapered style)
2018+ models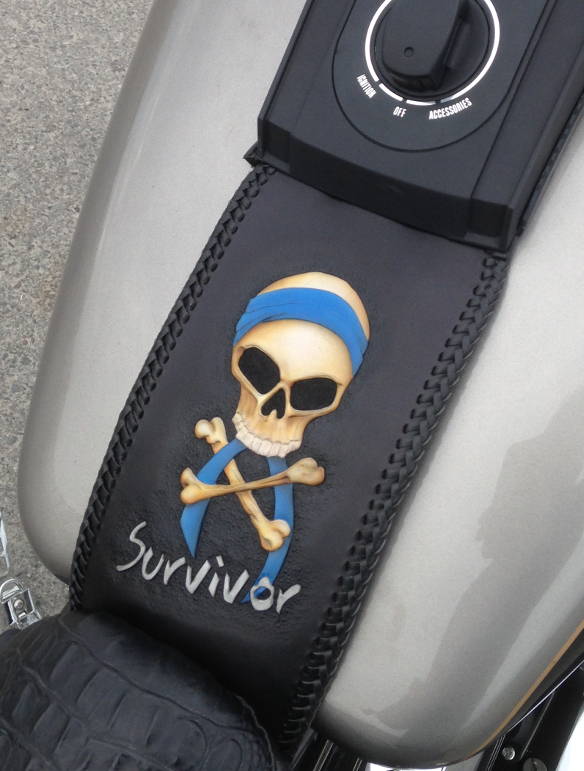 Standard Harley style tank bib
Road King, Softails (Standard, Deluxe, Heritage), Fatboy
1997-2017 models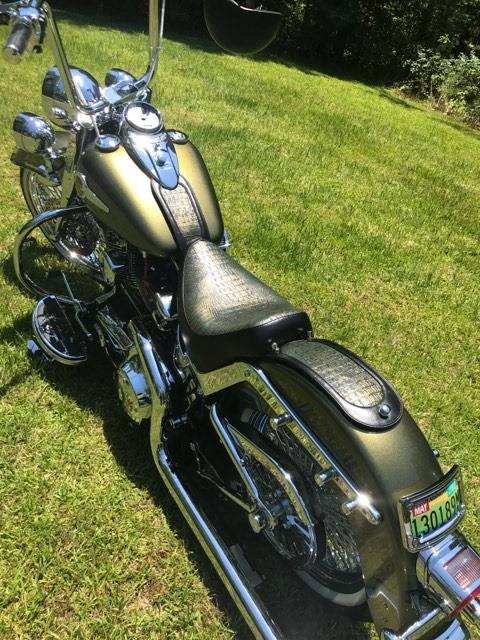 Softail Heritage
(teardrop style dash)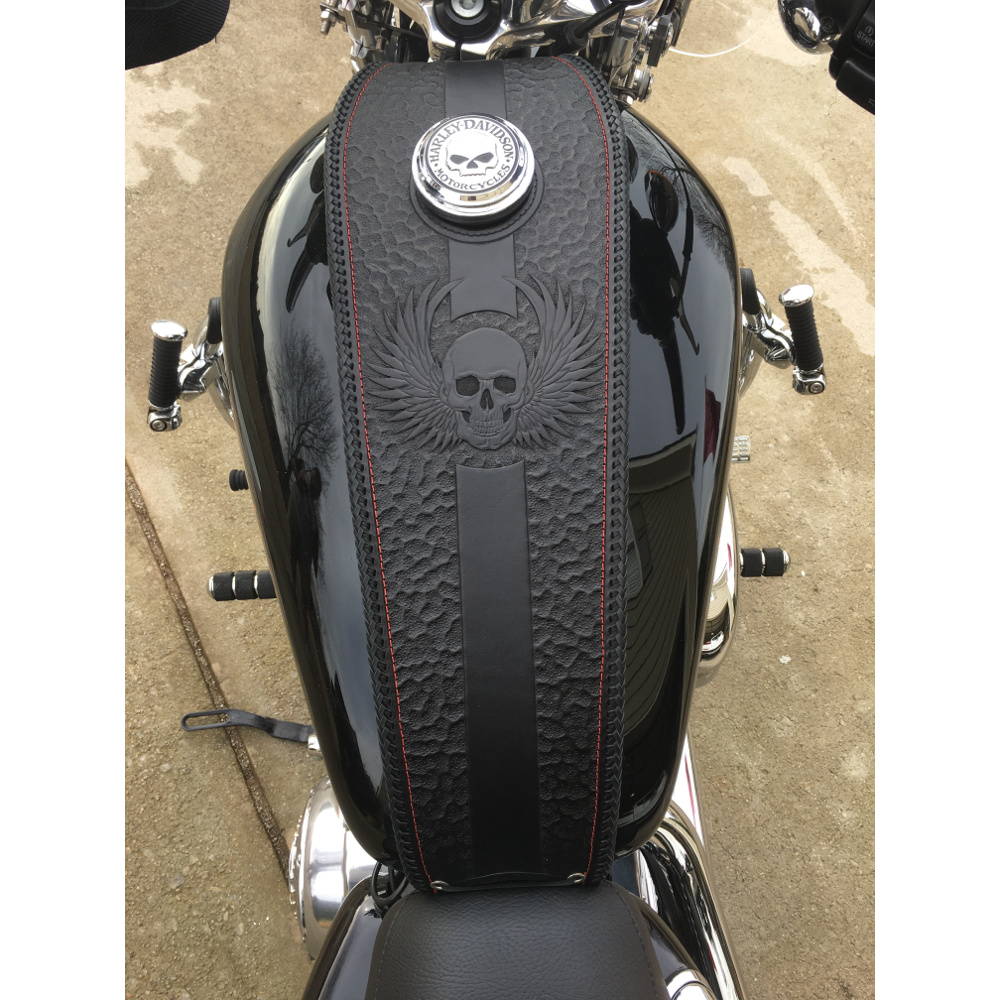 2018+ Sportster 883 and 1200
Standard and wide styles available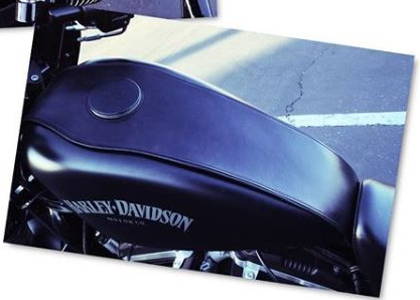 Sportster 883 and 1200
2004-2017 models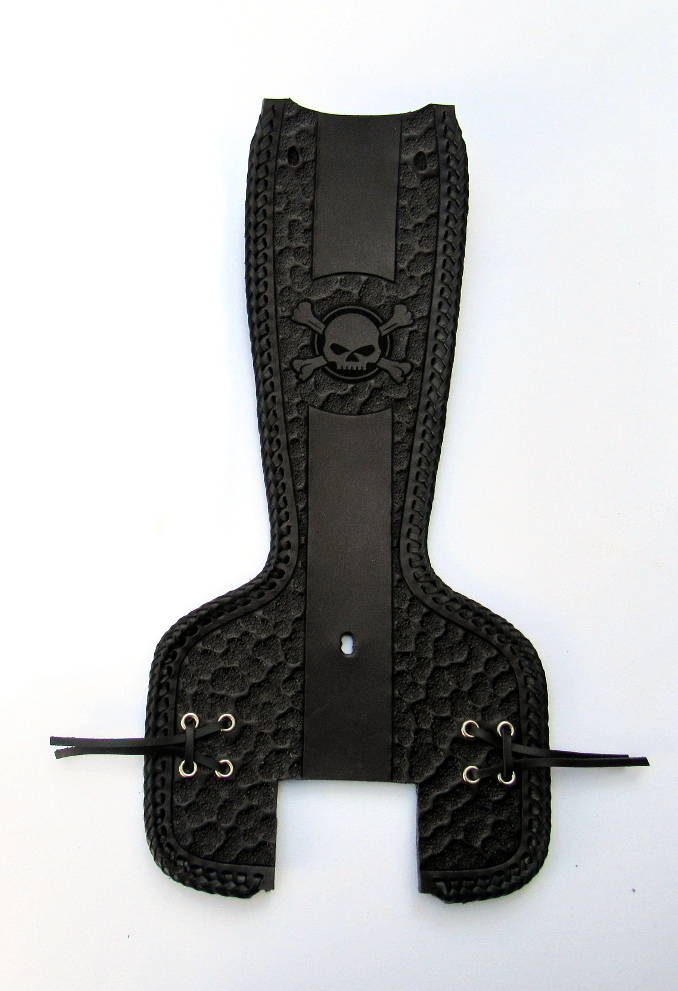 Softail Crossbones
2008-2012 models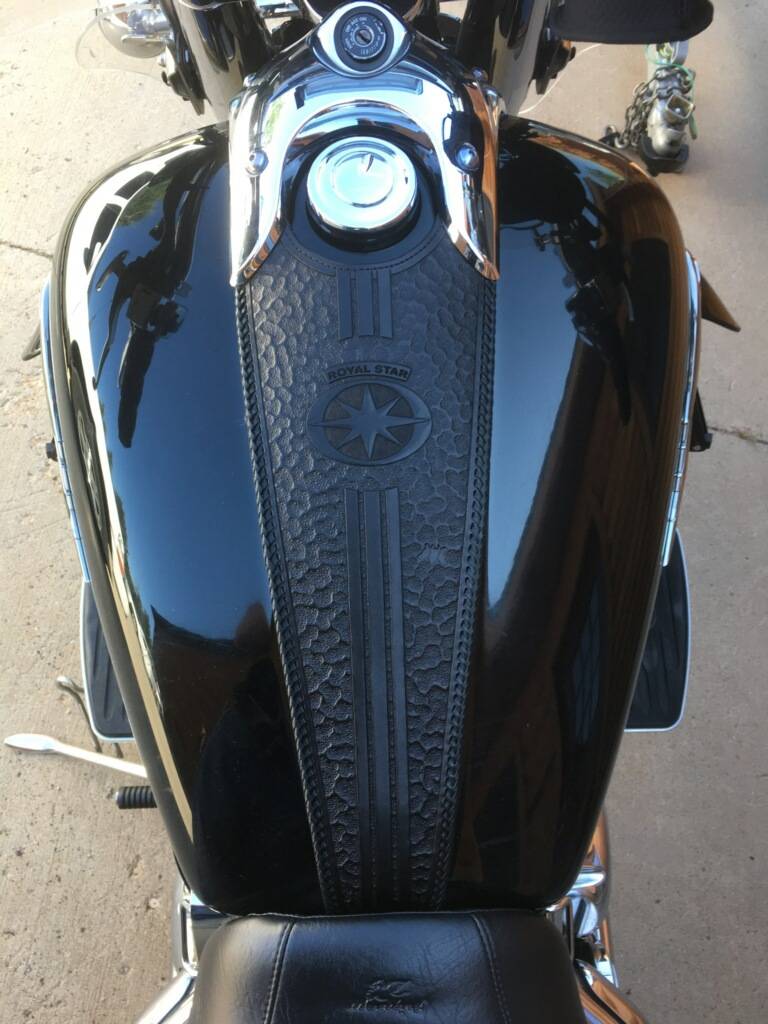 Yamaha RoyalStar Tour Deluxe tank bib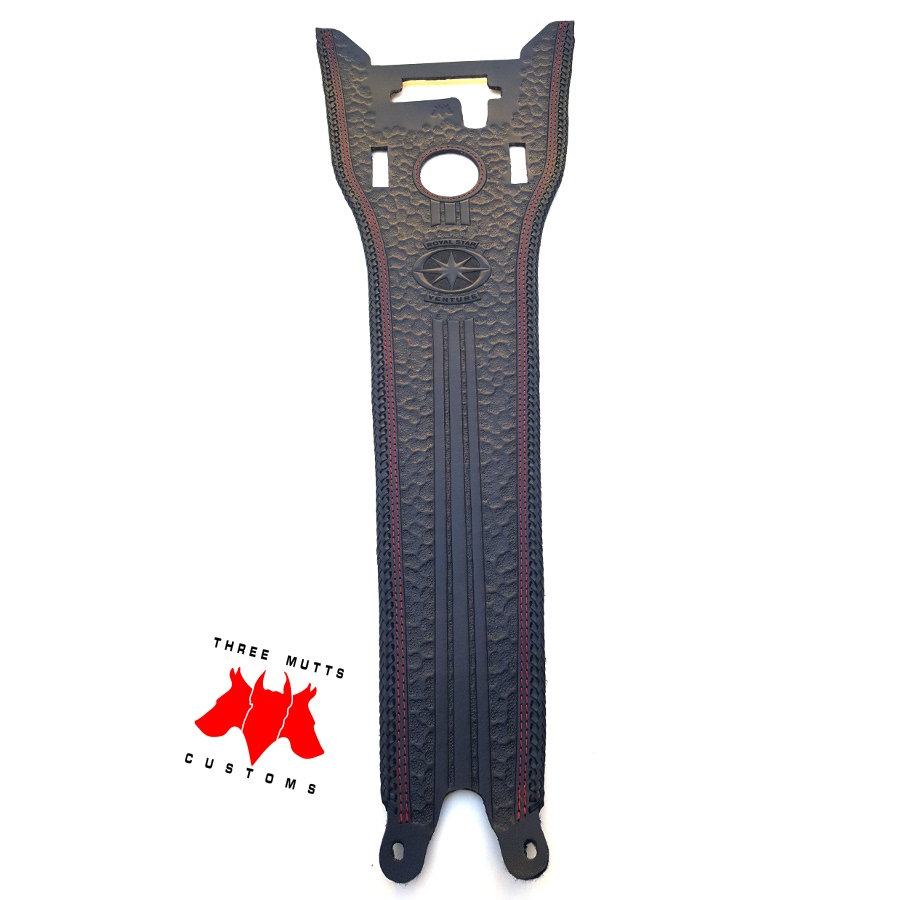 Yamaha Royal Star Venture tank bib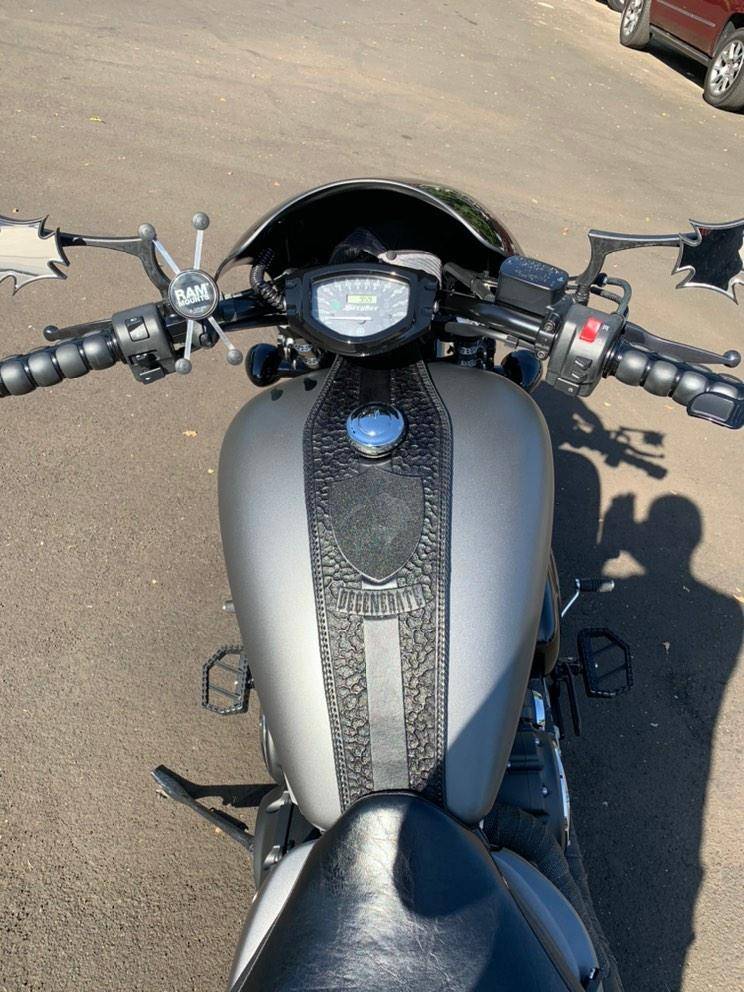 Yamaha Stryker
Standard full length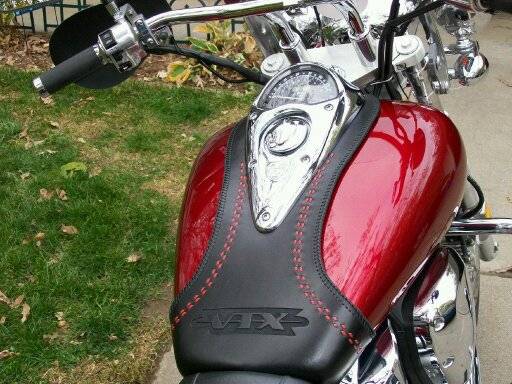 Honda VTX1300
Standard and whaletail style tank bib
All years
VTX1800 OWNERS - contact Jeff Smith at
abgmsales@hotmail.com for requests